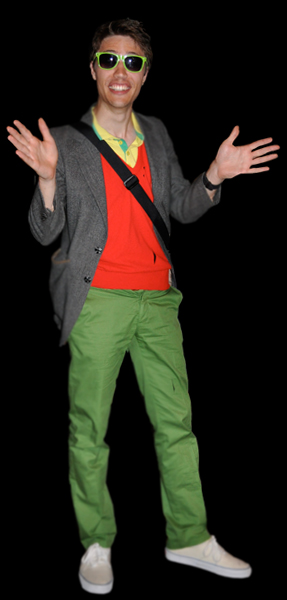 Thank you to everyone that made this year's festivities a great success. Thank you to Dave Nam who donated his time and played some great sets and to our hosts at CAMERA  Bar.

We were able to raise money to support a good cause and have a really amazing party this year. As always, we anticipate the 2010 blowout will be colossal because we at MaironeCorp not only know how to throw a big party, we always come bigger and better!

As for the much anticipated announcement of the  Getachew Kassa Award of Excellence Winners, the 2010 MaironeCorp Team is currently being chosen. In the meantime, for the second year in a row, the best dressed man in the building, Mr. Kieran Heilbron:

CURRENT TEAM

GREG PUZNIAK & MAIRONE KASSA

Share in the title of Chief Executive Officer.

A marriage of brilliance and creativity, the meeting of these two minds has led to a range of excellence. They have  been committed to Ethiopia Day and work on product development year round. This year they have compiled a team  of young up-and-comers to aid in the planning of this year's festivities.


KIERAN HEILBRON

Having really stood out at the event last year and winning our best-dressed award, the co-ceos wondered what other talents Kieran had other than getting dressed in the morning. When the corporation hired a private investigator, Kieran's past revealed a lot of skills that we could put to good use. A filmmaker by trade, Kieran was recruited and signed a lucrative contract to direct the promotions for our line of coffee to be premiered at the Ethiodiscotheque event.